You may find it easy to learn Blackjack, but to actually win the game is what separates the best from the rest. Read this post to get some insider tips!
Blackjack is one of the easiest casino games to learn, and a favourite pick for high-rollers across the globe. It's a pleasing sight to see the table winning, as the dealer keeps losing hands. As you witness your chip stacks grow, a sense of confidence kicks in, as if you are going to win the world on the day itself. However, it's always advisable to keep your calm and take it game by game in order to accrue huge winnings in the long term. Here are a few useful tips that can help you augment your bankroll slowly, but steadily.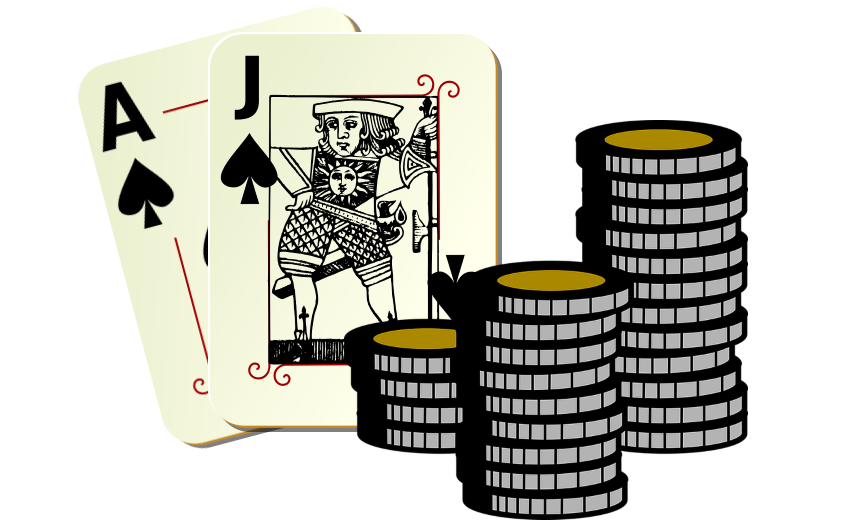 Plan Out A Strategy
Not all casino games are purely based on luck. Blackjack can also be mastered, if you are good at deciphering mathematical probabilities. Obviously the house wants you to play blindfold, blaming it on luck in case you don't hit the hot streak. However, you should avoid throwing away your cash in an arbitrary manner. Keep an eye on your moves, as well as the opponent's. Learn to hit or stand in different blackjack scenarios, strike out a blackjack strategy that works for you, and stick to it till the time it falls apart.
Pay Attention To The Game
The main difference between a beginner and a seasoned player is the ability to distinguish between different kinds of tables. You should only choose the one which can offer you better chances of winning. At some point of time, it becomes really tricky to overcome the odds. Look for the tables that are more inclined to streaks of good cards, rather than the bad ones!
Use Fewer Decks
The chance of winning a game of blackjack is brighter, when you use a fewer decks. You wouldn't generally find many casinos offering a single deck game, but one should always choose a table with the least amount of decks. By doing this, you make it easy for yourself to memorise the face cards. Card counting may not be a legit affair, but being aware about the revealed face cards is a plus point.
Make Comprehensive Analysis Of The Table
Each and every component of a blackjack table can have a great impact on your overall winnings, if there are any. You need to analyse whether the layout you are opting for, is good enough for long term profits. Few hands can make you lose big, and a few might just hand over the fortune you are looking for. Carefully evaluate the table rules, before wagering your money.
Don't Run After The Lost Penny
This is what most players end up doing, when things don't go their way. Switching on your self-destruction mode will only hurt your bankroll, and one should have control over such things. It's completely okay to have a bad day at the office. You should know your limits for the day, and make sure to leave the table once you hit that boundary line. You may feel tempted to play a few more hands, but remember, never lose more than what you can afford to lose.